The Collegiate Standard and GreekU Partnership!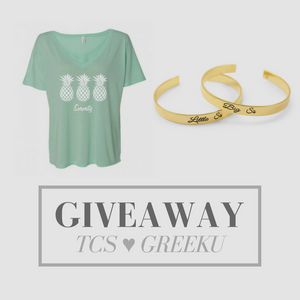 We're so happy to announce our new partnership with GreekU! A one stop shop for all sorority necessities! To celebrate, we're hosting a Big and Little giveaway over on our Instagram page! Head over to see how to enter. 
For amazing custom tshirt designs, greek accessories and jewelry, check out GreekU.com!
x
Leave a comment
Comments will be approved before showing up.