Welcoming Spring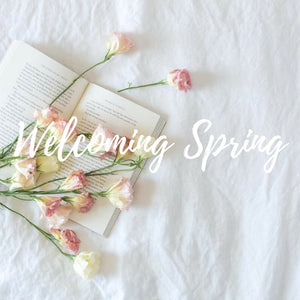 Hello sunshine! Hello sundresses! 
We're so excited for Spring! Spring is one of our favorite seasons, with flowers blooming and the sun shining- life doesn't get any better! Spring is the time for picnics and outdoor activities. Read on to discover some of our favorite Spring activities, outfits, and jewelry!
Spring is the perfect time to explore your city. Whether you live in a small town or a big metropolitan area- there's always some place you've never been to or a restaurant you've been wanting to try. Take advantage of the gorgeous weather- cycle around the city and discover something new! Take a minute to look up, you never know what you're missing. 
With Spring comes beautiful weather -so dig into your closet and dust off those maxi dresses! Our favorite go-to outfit to wear during spring are wedges with a cute sundress and a jean /leather jacket accessorized with our Pearl rings! Feeling comfortable and breezy are key to enjoying the season. 
Don't feel like doing anything expensive? Hang back and relax at home or at a nearby park! Picnics are the best during spring, but don't forget to bring your bug spray and sunscreen! Don't care to go outside? Curl up with a good book and throw on some good music!
Whatever you're doing make sure you're always having fun!
Thank you so much for reading our blog post. Be sure to use offer code: TCSLOVE for 10% off all our jewelry. Stay tune for more! x
Leave a comment
Comments will be approved before showing up.